Rooms
A number of 347 various kinds of rooms, including 1 President Suite, 4 Deluxe Riverview Suites, 3 Riverview Suites, 4 Standard Suites,2 Duplex Suites and 240 Standard Rooms. Excellent Li-River view and elegant garden view from the window of the room will make your staying more pleasure. All the rooms have LCD TV, comfortable beds and pillows, high speed wired internet and WIFI, IDD and so on. With these high quality facilities, our hotel will be the best choice for your vacation.
Deluxe River Vier Suite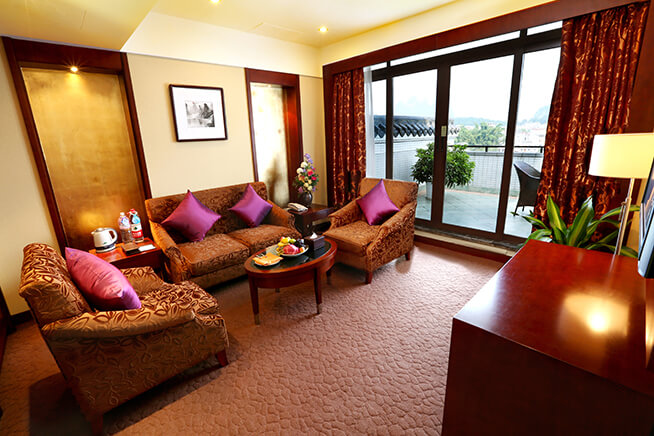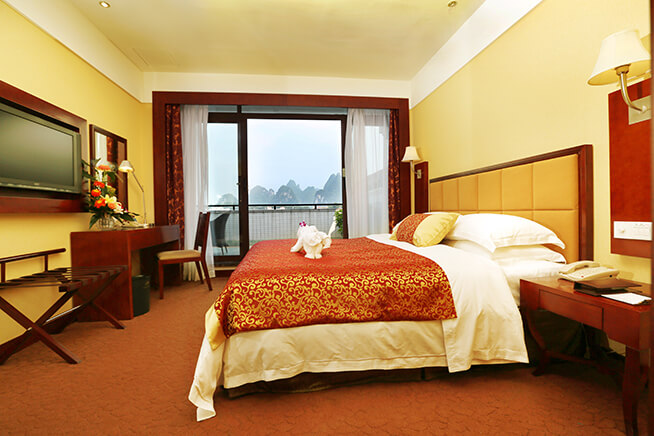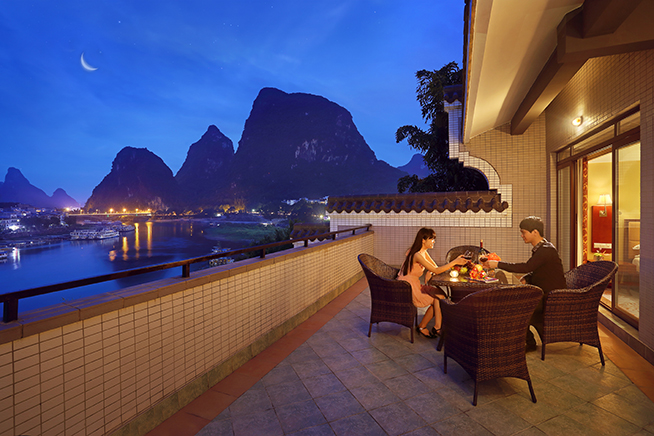 Deluxe River Vier Suite:Closer to the Li river, superior balcony facing the mountains and waters, it can bring you back into the amazing Chinese landscape paintings.